Contact Us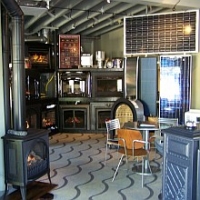 Experience Matters!
As a "bricks and mortar" Renewable Energy business since 1980, we are committed to providing quality equipment, installation and service to our local customer base. We do not sell or service beyond San Luis Obispo, northern Santa Barbara and southern Monterey Counties, believing that a quick response to our customers needs after the sale, requires focusing on our geographic community.
With an experienced staff here and working together with specialized installation contractors (independently California State licensed) we seek to provide the best practices in helping you, our customer, choose the correct product and follow through with top quality installation. Professional Qualified Contractors' information available upon request.
Please do not hesitate to contact us directly with your questions – we are here to share our experience, assuring you of the best in quality and service.
John Ewan
Founder
Please note: We do not share this information with anyone outside of our office, privacy matters.
Joe Ryan, President, Solar questions  joe@alteryourenergy.com
Susan, Accounting and support  susan@alteryourenergy.com
Matthew, Hearth and solar support  matt@alteryourenergy.com
Trampas, Hearth support  trampas@alteryourenergy.com
2121 Santa Barbara Street
San Luis Obispo, CA 93401
Ph: 805-544-4700
Fax: 805-544-3411