Photovoltaic Batteries
We feature batteries from the finest manufacturers – providing sealed gel and AGM batteries to industrial wet cell batteries.  A properly sized battery bank is the heart of your photovoltaic system – invest in quality for years of reliable performance.

Hawker Batteries
The Envirolink™ battery is Hawker's power solution for customers looking to "virtually eliminate" maintenance problems and expenses while still providing adequate power to get the job done. Eliminating expenses lowers your operating costs and saves you time and money.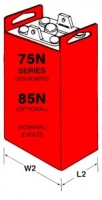 IBE Batteries
Constructed of the finest available materials, Powr-Plus batteries are designed to give more energy and maximum battery life…and all are custom built to your exact specifications: any size, weight or capacity, to suit your job requirements. Years of experience in the development and construction of batteries and battery chargers, has given IBE the inside edge on the construction of truly quality batteries. IBE calls it "integrated performance." Furthermore, new materials and construction processes are being tested and evaluated in the IBE laboratory constantly to make sure that they are providing the best possible product at the lowest possible price. Prompt and professional "service after sales" is offered by an in-house repair shop for both warranted and non-warranted repairs alike.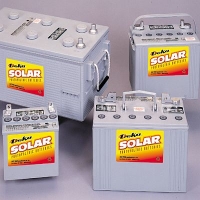 MK Deka Batteries
Advanced American Technology and the use of the most modern computer-aided design and manufacturing techniques combine to make MK Battery's Sealed Batteries the standard by which all other batteries are measured. Deka PV Sealed Batteries are the best the PV/Solar market has to offer.