Photovoltaic Modules
Specialty Photovoltaic products for your Boat, RV, Cabin or Back Pack, we have a full line of equipment with a knowledgeable staff to help you make the right choice.  Power your Dream, light up your Adventure – we are here to help.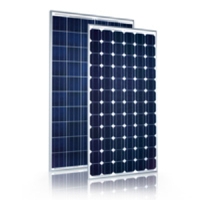 SolarWorld Modules
SolarWorld – High-performance, Superior Quality, Made in America
As the largest and most experienced solar manufacturer in the USA, SolarWorld's Sunmodule solar panels are designed and manufactured to the highest standards of quality, performance and durability. The grid-tied and off-grid products from SolarWorld come in a variety of sizes, making them suitable for all applications – from a remote power generator to a large-scale power plant.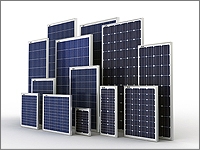 Solarland Modules
The Solarland® family of SLP Series PV modules offers models ranging in size from 3W to 270W.
These A-Grade modules are built using only the highest quality components to ensure the best possible performance, & are designed for use in a wide variety of off-grid & grid-tie applications.  The high performance cells are encapsulated in EVA (ethylene-vinyl-acetate) & placed between high transparent low iron tempered glass & a durable TPT (tedlar-polyester-tedlar) back sheet. The modules are framed using heavy-duty anodized aluminum frames, providing exceptional panel rigidity.
All modules have a power tolerance +10/-5% & are backed by a 10/25 year power warranty.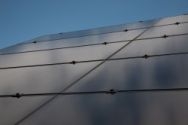 Stion Modules
Stion's Elevation Series (STO/STL) modules represent the convergence of high-performance materials and processing with scalable manufacturing. Our panels have been optimized to provide the lowest cost of electricity, ease of installation, and reliable power output.
Stion's CIGS modules feature all-weather module construction, unique cell architecture, and semiconductor uniformity enabled by proven processes and equipment.
Provides up to 50% better performance in shaded conditions compared to typical crystalline silicon modules.
Creates lower than industry-average temperature coefficient and debris tolerance increases power output at high temperatures.