Outdoor Wood Burning Fireplaces
With our beautiful Mediterranean weather, there is nothing better than sitting outside on a star filled night and being warmed by an outdoor wood burning fireplace. We work with you or your landscape contractor to make your outdoor space warm and inviting all through the year. You will find just the right outdoor heating solution at Pacific Energy Company.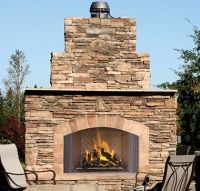 Astria Outdoor Wood-Burning Fireplaces
Curl up beside…the best seat (outside) the house. The best "seat" is not always found inside the home. Outdoor fireplaces from Astria can transform an outdoor space or room into a gathering place of comfort. With gas- and wood-burning options, you have a choice of curling up to a crackling fire or enjoying the instant ambiance of a gas fire.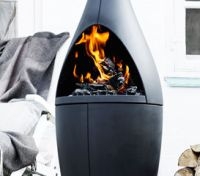 Morso Outdoor Fireplaces
The outdoor fireplace "Morsø Kamino" is shaped from cast iron and can – besides decorating and heating all outdoor surroundings – also prolong the outdoor experience – from early spring months, through the chilly summer nights until the beginning of autumn.
Morsø Kamino can be turned depending on the wind direction.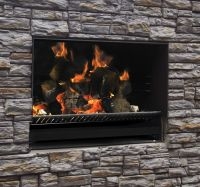 Escea Outdoor Wood Burning Fireplaces
The Escea EW5000 adds a dramatic focal point to any outdoor entertaining area, while its large cooking surface allows you to enjoy BBQ cooking the way it was meant to be done.
For long life, Escea constructed the firebox of high quality 4mm thick steel. This outdoor barbecue fire needs to be enclosed in non-combustible masonry, stone, concrete or brickwork. Escea can provide a ready-to-build steel frame enclosure (KSE) which can be finished with a suitable fireproof material of your choice.
The EW5000 outdoor wood fire can be installed with or without the Stainless Steel Ferro fascia. The fascia-less look gives a more traditional option and can be installed flush or recessed into your non-combustible fire surround.